The National Democratic. County Officials (NDCO) is the official campaign arm of the Democratic Party dedicated to electing Democrats at the county level. The NDCO chair, vice chair and immediate past chair are members of the Democratic National Committee, and the chair serves on the DNC Executive Committee. NDCO members serve in over 3,000 county governments in all fifty states.
NDCO represents and supports a broad diversity of elected officials from all corners of this nation: rural, urban and suburban. NDCO provides training and campaign support to elect first-time office holders and reelect incumbent Democrats. With the help of NDCO, Democrats are able to run successful campaigns for county office in states all over the country.
NDCO's Board and staff focus on three primary objectives: 1) Strengthening existing partnerships with NDCO's allies, and creating strategic partnerships with additional organizations. 2) Increasing NDCO's political activity in order to have a greater impact on electing Democrats at the county level. 3) Creating partnerships on key issues by connecting our allies with Democratic county officials.
ROAD TO BLUE, BLUE COUNTIES = BLUE STATES
Road to Blue, Blue Counties = Blue States, is NDCO's program to directly/indirectly assist Democrats running for county office. NDCO is partnering with the Democratic Party and Party allies to educate, inform, and prepare county officials for their own campaigns, and become messengers for Democratic candidates and NDCO partners.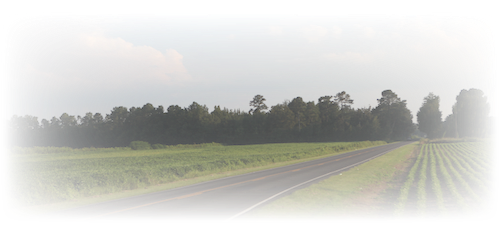 ELECTING DEMOCRATS AT THE COUNTY LEVEL MATTERS
Farm Team: County officials are future state legislators, members of Congress, and statewide elected officials. Investing time, energy, and resources in electing Democrats at the county level guarantees that the Democratic bench is full of talented and accomplished elected officials, who are well equipped for the duties of higher office.
Soap Box: County officials have a relationship with their community. They have the ability to discuss thedivisive issues of the day with their neighbors and cut through the Beltway clutter.
Grassroots Organization: Local elected officials are the backbone of local parties and the Democratic coalition. Without local Democratic elected officials, there is unlikely to be a strong political organization in place to helpelevate Democrats to higher office, and advance issues important to the Democratic Party and Democratic allies.
Budget, Spending, and Public Policy: Counties create public policy and control over $500 billion in spending on important issues that include construction and infrastructure, transportation, education, hospital and health services, the environment, etc.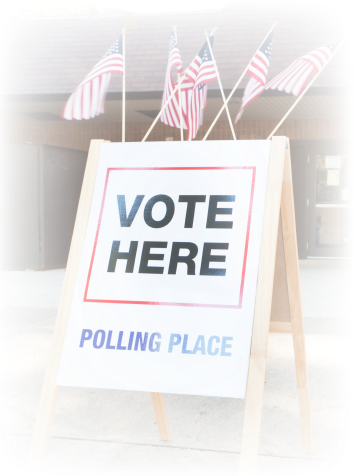 MISSION
The best place to rebuild our party is at Home.
This means investing in our local leaders, parties, and activists to ensure Democrats can make key decisions to make life better for everyone.
Investing in education begins at Home.
Democratic county officials are working to educate students and make sure teachers have the resources they need to educate the next generation.
Creating good-paying jobs begins at Home.
Democratic county officials are working with small business, organized labor, and employers to create good-paying jobs that strengthen our communities.
Rebuilding our infrastructure begins at Home.
Democratic county officials are investing and building roads and bridges. Counties own more roads and bridges than any other government entity.
Infrastructure provides the backbone for county operations. Counties invest more than $122 billion annually in building infrastructure and maintaining and operating public works. Counties build and maintain 46 percent of public roads and 38 percent of bridges, support 960 hospitals throughout the U.S., and spend almost $26 billion on correctional facilities annually and $21.6 billion on sewage and waste management. The decisions that county leaders make every day about transportation, infrastructure, land use, and economic development policies and investments influence local and national economic opportunities, shape how communities grow, and change and contribute to Americans' quality of life.
Building a 21st century transportation system begins at Home.
Democratic county officials are building and maintaining our transportation system. Not only do Counties own more roads and bridges than any other government entity but county officials are involved in the operation of 78 percent of the nation's public transit systems and are involved in 34 percent of airports across the U.S.
Delivering healthcare begins at Home.
Democratic county officials maintain and operate our hospitals. Counties support 960 hospitals throughout the U.S.
Ensuring our elections are fair and the right to vote is protected begins at Home.
Democratic county officials administer elections across the country. Often they are the only counterbalance against the efforts to suppress the vote employed by Republicans in the Administration, Congress, State Houses and the Courts.
Criminal justice reform begins at Home.
Democratic county officials serve as sheriff's, prosecutors, public defenders and judges. Efforts such as bail reform are taking place in county government.
Immigration reform begins at Home.
Democratic county officials understand that our nation is a nation of immigrants. The pursuit of the American Dream has made our country the best in the world, and we are stronger when we have the talents of all who work hard and want to be Americans.